Introducing
Alberto Abbate
Alberto always had an entrepreneurial spirit and founded Santa Maria Del Sur amongst other restaurants and shops in London. He's a big tech enthusiast & he always saw London as the city of great opportunities. In his spare time he draws, learns to play the piano and dances Tango. His favourite? Spending time with his daughter.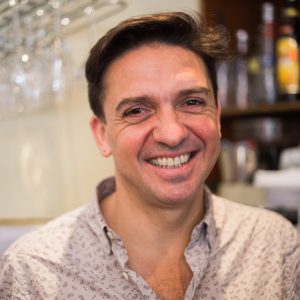 Introducing
Facundo Astese
Facundo was born in Argentina and is now Santa Maria Del Sur's manager. He moved to London in 2014 and has a degree in Business Administration. Besides mixing delicious cocktails, he is also very passionate about football and travelling.
Introducing
David Castaño
David is our Spanish waiter at Santa Maria Del Sur. He is a huge fan of London and has been living here for more than 6 years. When he's not in the restaurant, you can find him as a musician, songwriter and singer somewhere in London.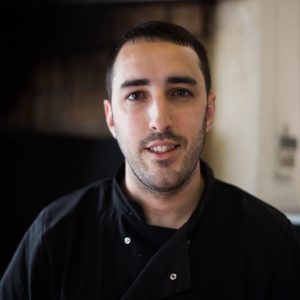 Introducing
Antonio Jose Lopez
Antonio is our secretary. He has a bachelor degree in Business Administration and in his spare time he is really passionate about football. Odd hobbies? Yes, he is also interested in stock markets. He comes from beautiful Spain.
Introducing
Ruslan Kenzin
Meet "El Ruso", our grill chef at Santa Maria Del Sur. You probably have guessed it: he comes from Russia. He moved to London more than 10 years ago and enjoys hanging out during British summers and spending time with friends.
Introducing
Eduardo Borges
Eduardo moved to London 6 months ago and is now our Kitchen Porter. He actually studied auto mechanic in Venezuela, where he is from, which explains his passion for cars and travels. Now he loves to cook, too!
Introducing
Julian Caballero
Julian is Argentinian but has lived in Italy for 15 years as well. Now he lives in London and joined Santa Maria Del Sur as a bartender. When he is not behind the bar he spends his time as a musician and drummer.
Introducing
Domenico D'aniello
Domenico is Italian and joined us as a waiter. He sparks with happiness and we are glad to have him on our team. He likes football and is an excellent pasta chef.